Da wir ein gemeinnütziger Verein sind, fließen alle Einnahmen aus dem Vertrieb der Compilation direkt wieder in die Organisation weiterer Projekte - vor allem Konzerte und Workshops. Interessiert daran, uns zu unterstützen? Dann direkt die Doppel-CD erwerben!
Wo bekommt man die Compilation?
Bei der nächsten Phonophon-Veranstaltung an der Kasse gegen eine Spende von 10 Euro (oder mehr).
Per PayPal oder Überweisung 12 Euro (oder mehr) spenden und wir schicken die CD - egal wohin auf der Welt.

paypal [at] phonographie.org

Bankverbindung:
Kontoinhaber: VzF von Phonographie und experimenteller Musik e.V.
Verwendungszweck: "Compilation" + Adresse
IBAN: DE16430609676008870200
BIC: GENODEM1GL
Fragen zur Compilation? >> compilation [at] phonographie.org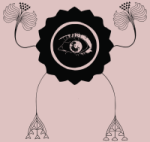 Since we are a non-profit organization, all proceeds from distributing the compilation will be used to organize future projects - mostly concerts and workshops. Interested in supporting us? Then get the double CD right away!
Where to get the compilation?
At the entrance, during the next Phonophon concert, for a donation of 10 Euro (or more).
Donate 12 Euro (or more) via PayPal or bank transfer and we will send you the CD - no matter where you live.

paypal [at] phonographie.org

Bank account:
Account Owner: VzF von Phonographie und experimenteller Musik e.V.
Use: "Compilation" + Adresse
IBAN: DE16430609676008870200
BIC: GENODEM1GL
Questions about the compilation? >> compilation [at] phonographie.org